End-of-line test for turbochargers
Modern industry pushing towards Total Quality Control requires every component produced by the factory to be tested and validated. This process has to cope with tight production times as well as with spaces available in the plants. Times and spaces, in fact, translate into costs.
The turbocharger control is not easily practicable as it requires the use of high temperature gas compatible with the one achieved in the combustion of endothermic engines.
Normally sample tests are carried out by companies in high temperature gas production system that are at high risk and require long time for the setup of a single component.
For the proper operation of the turbo during the test it is necessary to provide lubrication oil supply and the actuators, which can be of various nature (from pneumatic to electric), shall be powered and controlled.
LGA has designed and built the first cold test that in just 5m2 of occupation is able to fully test the performance of a turbo in a time of one minute.
Through the use of automatic clamping all air and oil supplies are connected and the injection of compressed air at temperature within 50 °C allows to reach the rotational speeds suitable to establish the goodness of the product.
The variable geometry control actuator is driven during the test together with the EGR recovery valve. Temperature, pressure and flow rate of the 4 air ducts as well as of the oil circuit are measured during the testing phase with precision instruments.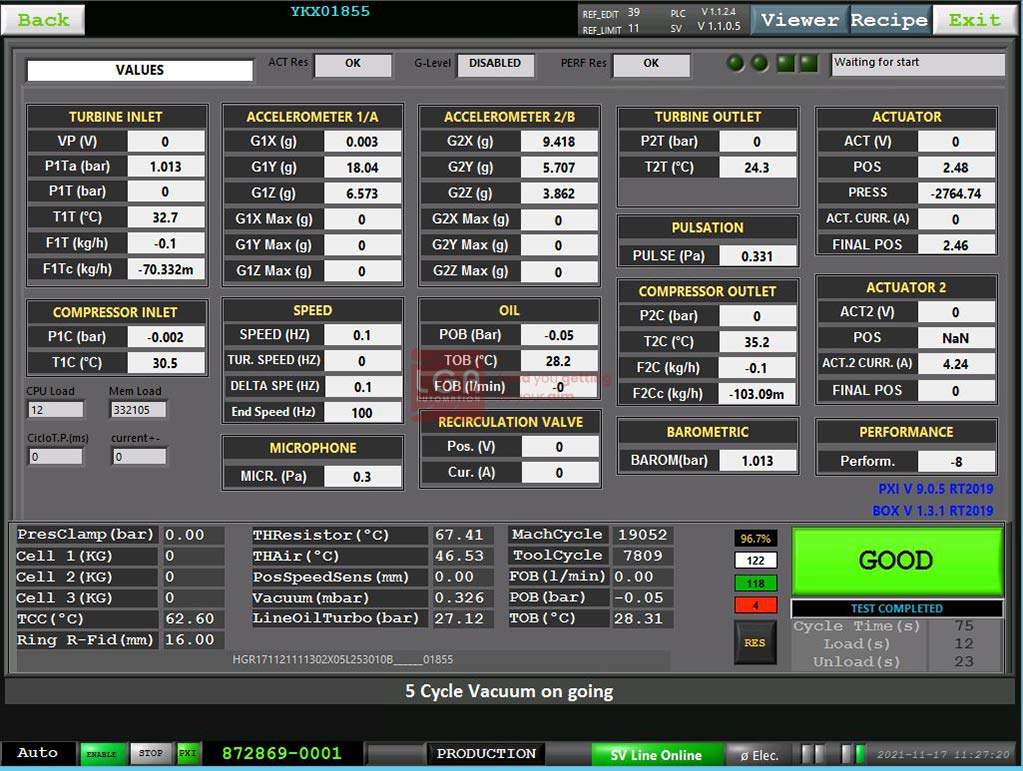 In addition, sound, pulse and vibration measurements are performed to detect geometric defects in rotating components, and it is also possible to perform an analysis in the frequency domain to detect inconsistent behaviour.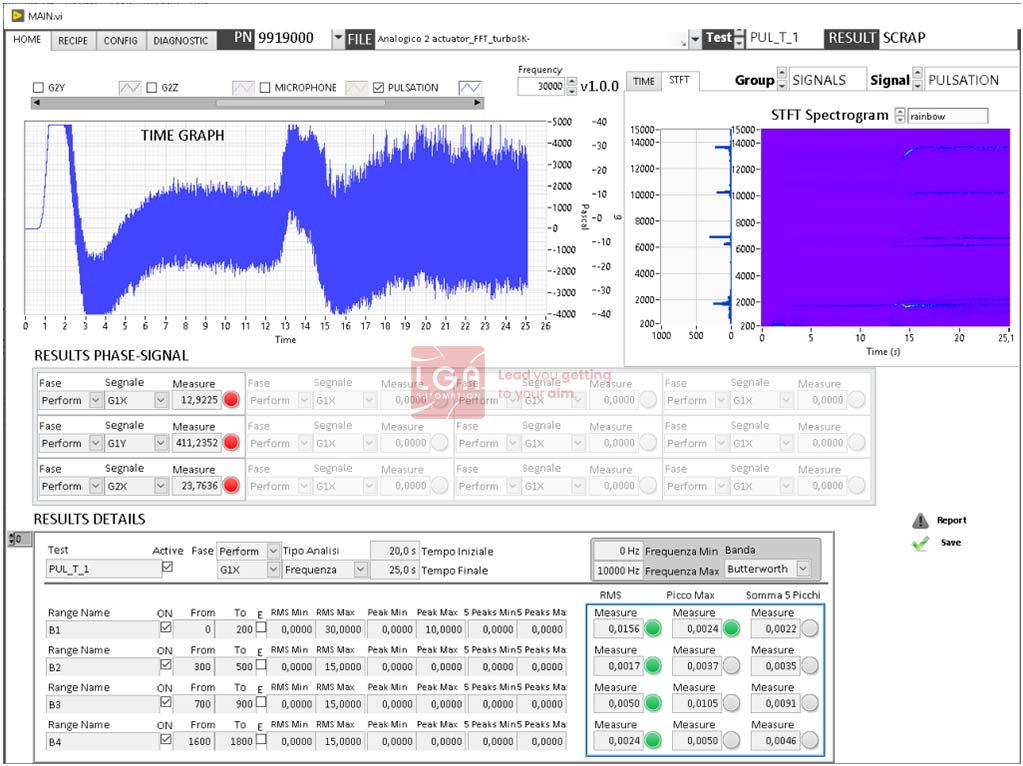 Tutte le misurazioni vengono graficate nel tempo e confrontate con valori di riferimento dinamici.
At the end of the test the oil circuit is cleaned to release a compliant product.
The bench is versatile and thanks to the installation of a specific tooling interchangeable in a few minutes it is possibile to change production with extreme speed.
At the beginning of the cycle a bar-code reads the serial number of the product and associates the test data. All the test data are historicized and stored in databases for subsequent analysis as well as to compare the batches.